Zoutons.ae | Save More On Every Purchase
Our Journey
Established in 2021, Zoutons.ae is a coupon website that focuses on the Middle East market in general and the UAE in particular. Within just two and a half years of being founded, Zoutons.ae has collaborated with eminent brands dealing in the categories of fashion, travel, electronics, home decor and furnishing, and more. Our USP is providing our customers with the best offers and discounts, enabling them to save extensively whenever they apply our exclusive codes.
Why Choose Zoutons.ae?
Zoutons.ae is the ultimate destination for your coupon needs, serving mass buyers in the Middle East. They provide top-notch offers and deals, along with a well-researched 'News' section for upcoming sales and trends. Our coupon codes work on the website and mobile app, covering various brands, including Noon, OUNASS, Lululemon, and more, spanning 50+ categories, with ongoing additions. With the aid of our business partnerships, we not only assist our customers to find the best deals but also help the companies increase their brand awareness and reach in the market, consequently establishing authenticity and better network.
Market Expansion
While Zoutons.ae caters largely to buyers in the Middle East, we are an extension of Zoutons.com which has been providing deals and offers for the Indian market since 2013. Zoutons has another domain catering to the US market under the domain name Zouton.com. With our user-friendly interface and authentic deals and discounts, it has been successful in emerging as the second largest coupon website both in India and the UAE in no-time.
Our Mission
In the coming years, it aims to become the leading coupon provider in the Middle East market, trying to collaborate with more stores and services to bring buyers the best deals. We have already taken a step in that direction by launching the Zoutons.ae app for both Android and iOS. for easy accessibility.
Leading Coupon Partners
Zoutons.ae has created efficient collaborations with affiliate partners to bring the best deals to the buyers for stores like Rayna Tours, Sharaf DG, Qatar, Etihad Airways, and more, as well as exclusive codes that provide additional discounts from popular stores like Noon, Lululemon, OUNASS, Crate & Barrel, Carrefour, and more.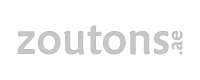 Noon
22 Coupons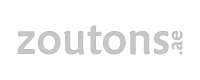 Sun And Sand Sports
23 Coupons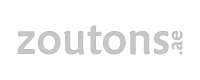 Dropkicks
25 Coupons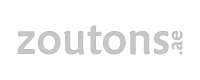 Under Armour
23 Coupons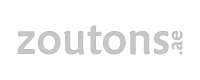 Crate and Barrel
21 Coupons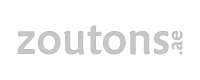 Level Shoes
21 Coupons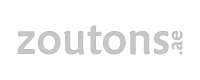 Sharaf DG
14 Coupons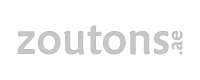 Ounass
23 Coupons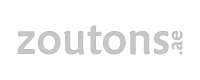 FIRSTCRY
21 Coupons
Socialize With Us!
Zoutons.ae has an excellent customer care service to help with any query or hindrance that might occur at the time of availing its services. You can easily reach out to them across various social media platforms, like:
You can also subscribe to the
Zoutons.ae
newsletter to never miss out on any deals and discounts by simply providing your email address
For Partnerships / Query
Or visit us on
AIHP Signature, Phase IV, Udyog Vihar, Sec-18, Gurugram, Haryana, India - 122022
FAQs
How does Zoutons.ae work?
Users can visit the Zoutons.ae website or app to find and activate various coupons and deals. These coupons can be applied when making purchases on partner websites or in physical stores to receive discounts.
Are the coupons on Zoutons.ae valid and authentic?
Yes, Zoutons.ae offers authentic and verified coupons. They collaborate with reputable brands and retailers to provide users with genuine discounts.
Is Zoutons.ae free to use?
Yes, Zoutons.ae is completely free for users. You can access and use the coupons without any subscription or payment.
How can I use a coupon from Zoutons.ae?
To use a coupon, simply click on the desired coupon on the Zoutons.ae website or app. You will be directed to the partner website, where you can apply the coupon code during checkout to receive the discount.
Is Zoutons.ae available as a mobile app?
Yes, Zoutons.ae offers a mobile app for both iOS and Android devices, making it convenient for users to access coupons on the go.
Is my personal information safe when using Zoutons.ae
Zoutons.ae takes user privacy seriously and follows security protocols to protect personal information. It's advisable to review our privacy policy for more details.