HIGHLIGHTS
The Samsung Galaxy XCover Pro 2 will come with a circa 6.56-inch flat display

The latest flagship will come with an Infinity-V selfie camera and a dual rear camera

The device will feature a side-mounted fingerprint sensor and a 3.5mm Headphone Jack

The 5K renders reveal a frame measuring roughly 169.5 x 81.1 x 10.1mm
Samsung Galaxy XCover Pro 2 5K Renders
Nearly two years later, Samsung is back to launch the successor of its rugged smartphone range, the Samsung Galaxy XCover Pro 2, in the summer of 2022. In collaboration with OnLeaks, Zoutons.ae brings you the first look at the upcoming launch through crisp 5K renders and a 360-degree video.
Samsung Galaxy XCover Pro 2 Launch | Expected Dates, Price, And Design
The upcoming Samsung Galaxy XCover Pro 2 will be the company's first 5G device for its Xcover series of smartphones. While Samsung has yet to make any official announcement for the product launch, the rumours point out that the device will hit the market shelves maximum by this Summer. The retail prices haven't been speculated yet.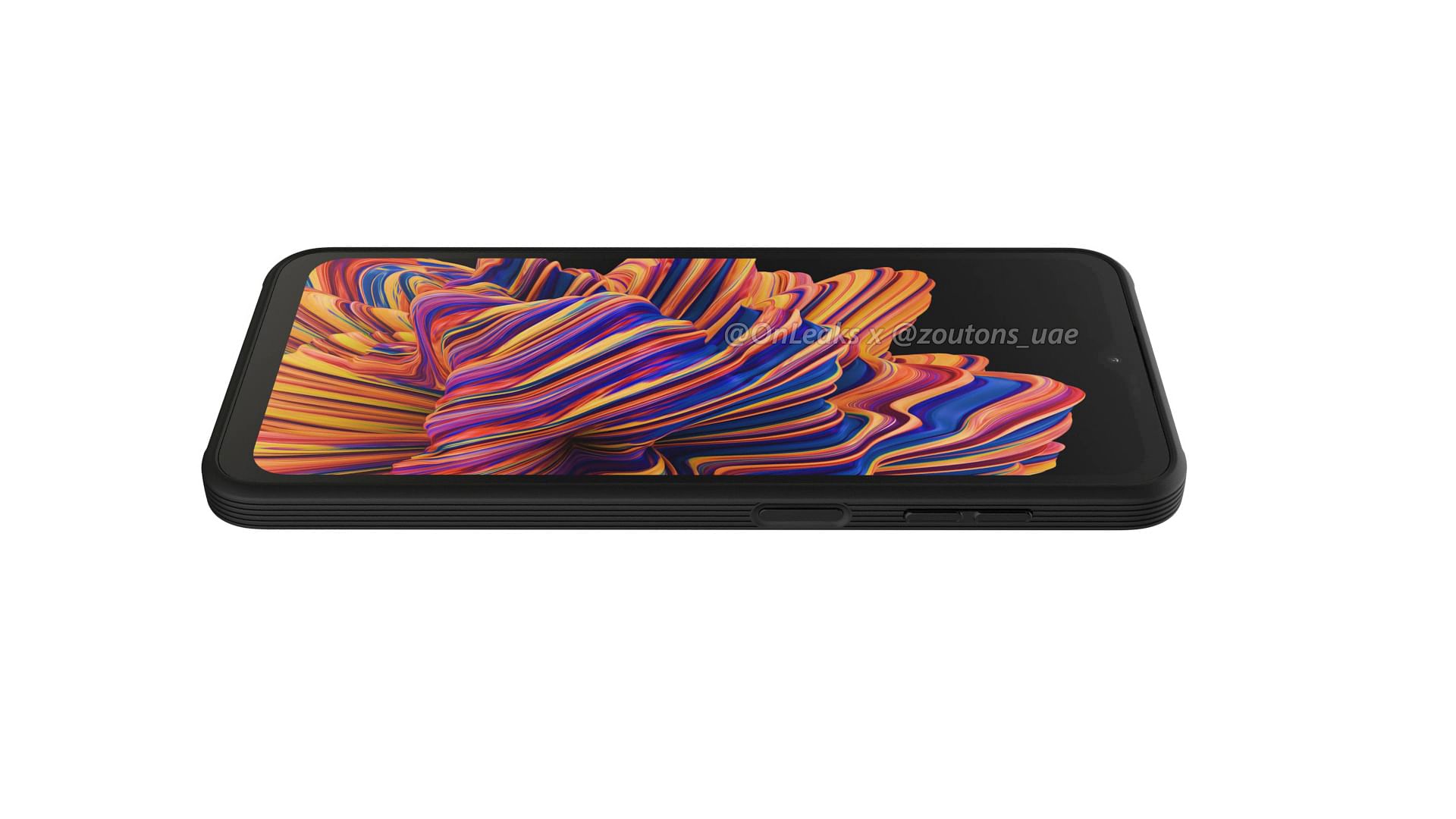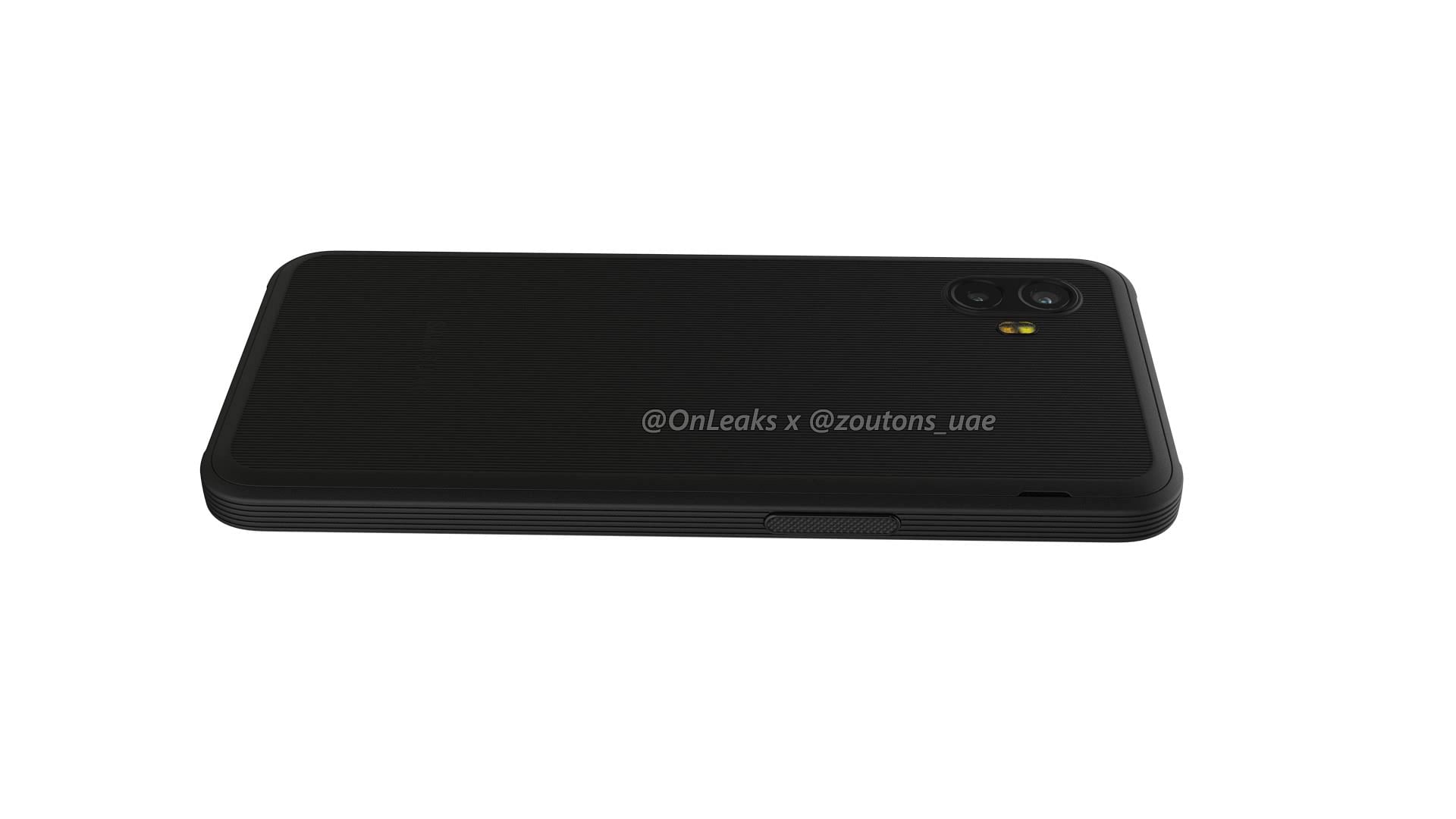 The 5K Renders by OnLeaks reveal a flat 6.56-inch display with an infinity-V selfie camera at the top. The rugged back of the device features a double rear camera. The smartphone will also feature a side-mounted fingerprint scanner along with a classic 3.5mm headphone jack for easy connectivity.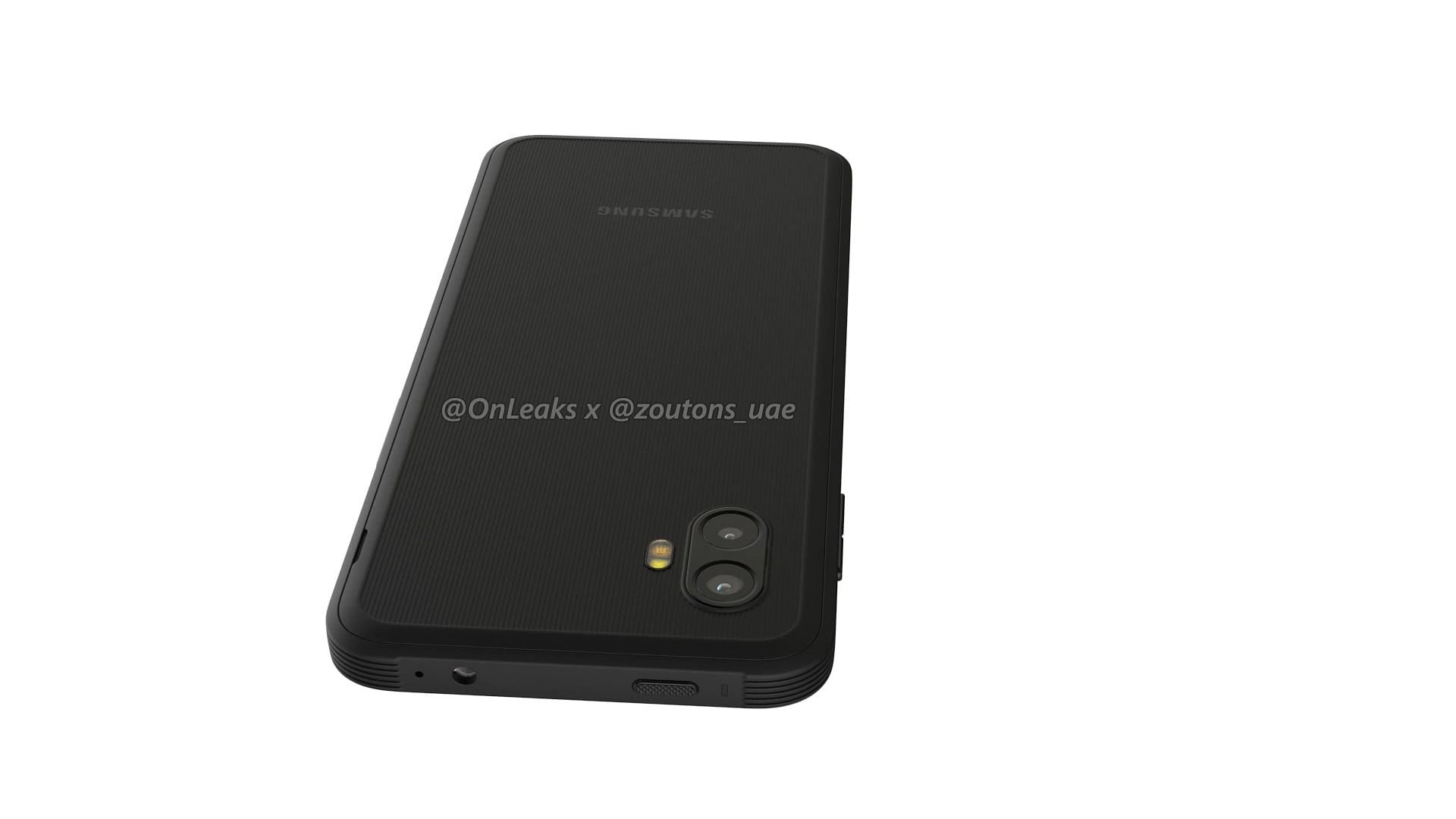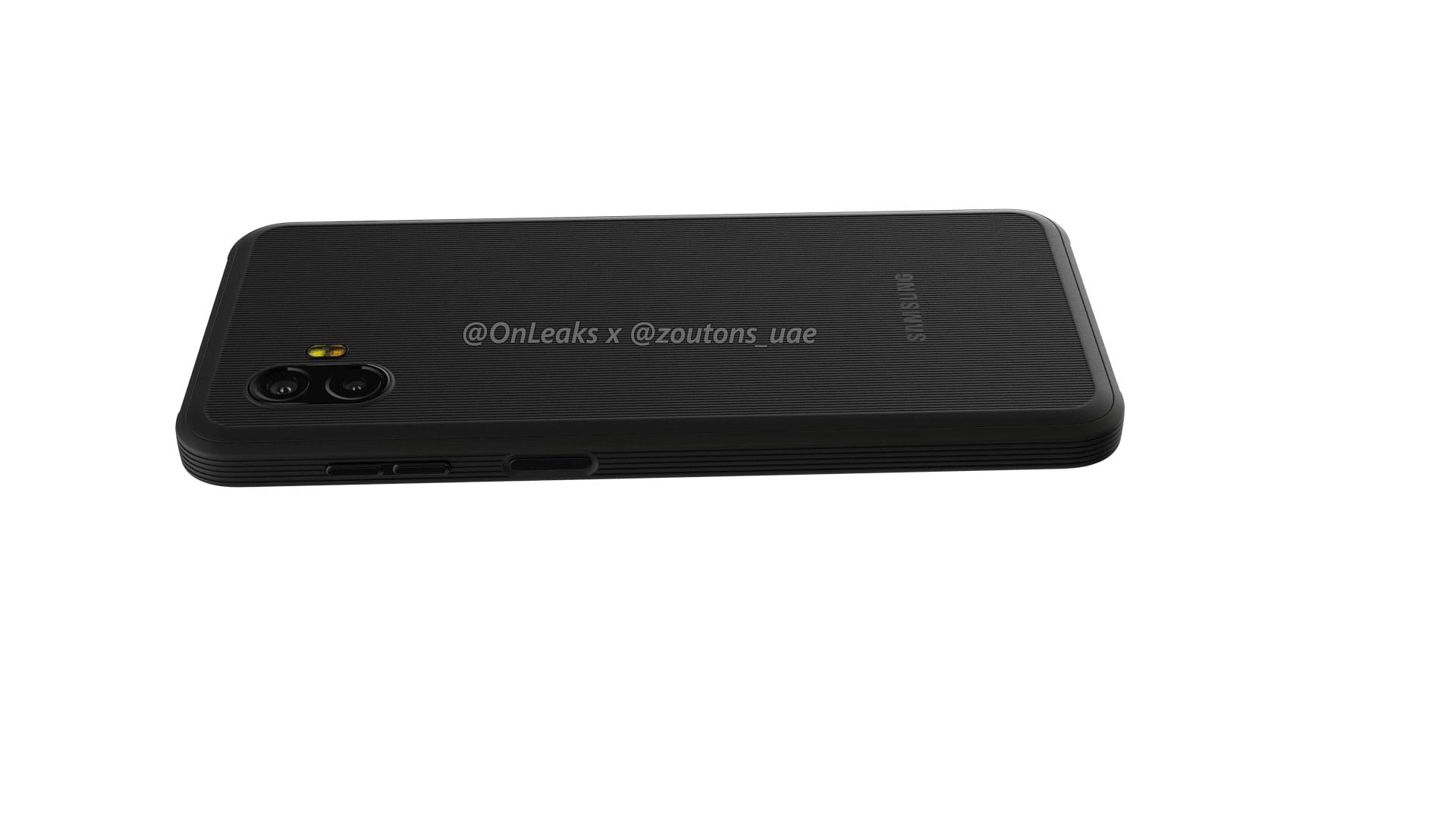 Similar to its predecessor, the Samsung Galaxy XCover Pro 2 is rumored to have a removable battery and share the same chipset as the Galaxy A53 (XCover Pro had the same chipset as Galaxy A51), and function on Exynos 1280. We can also expect the smartphone to come with Android 12 out of the box.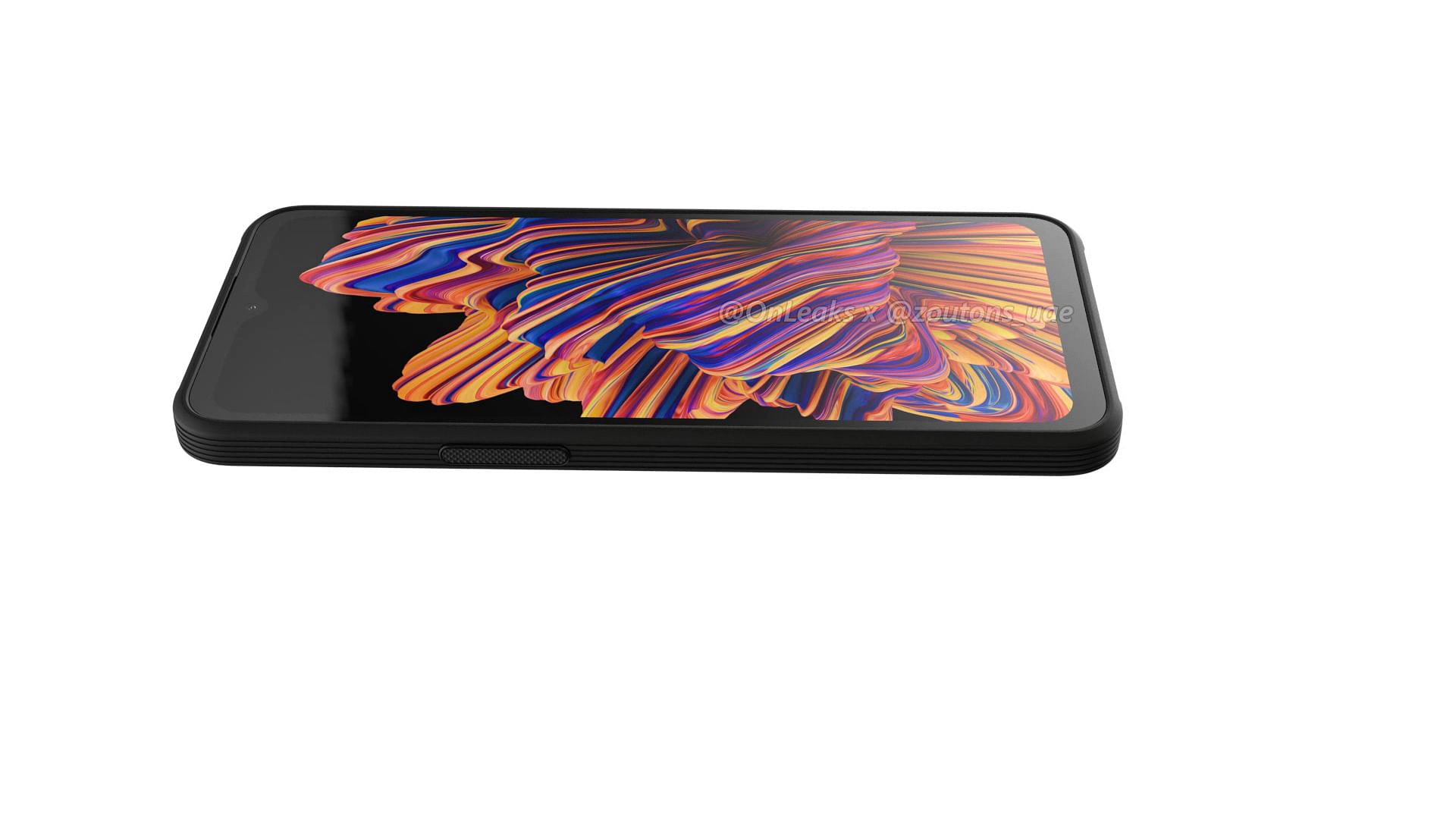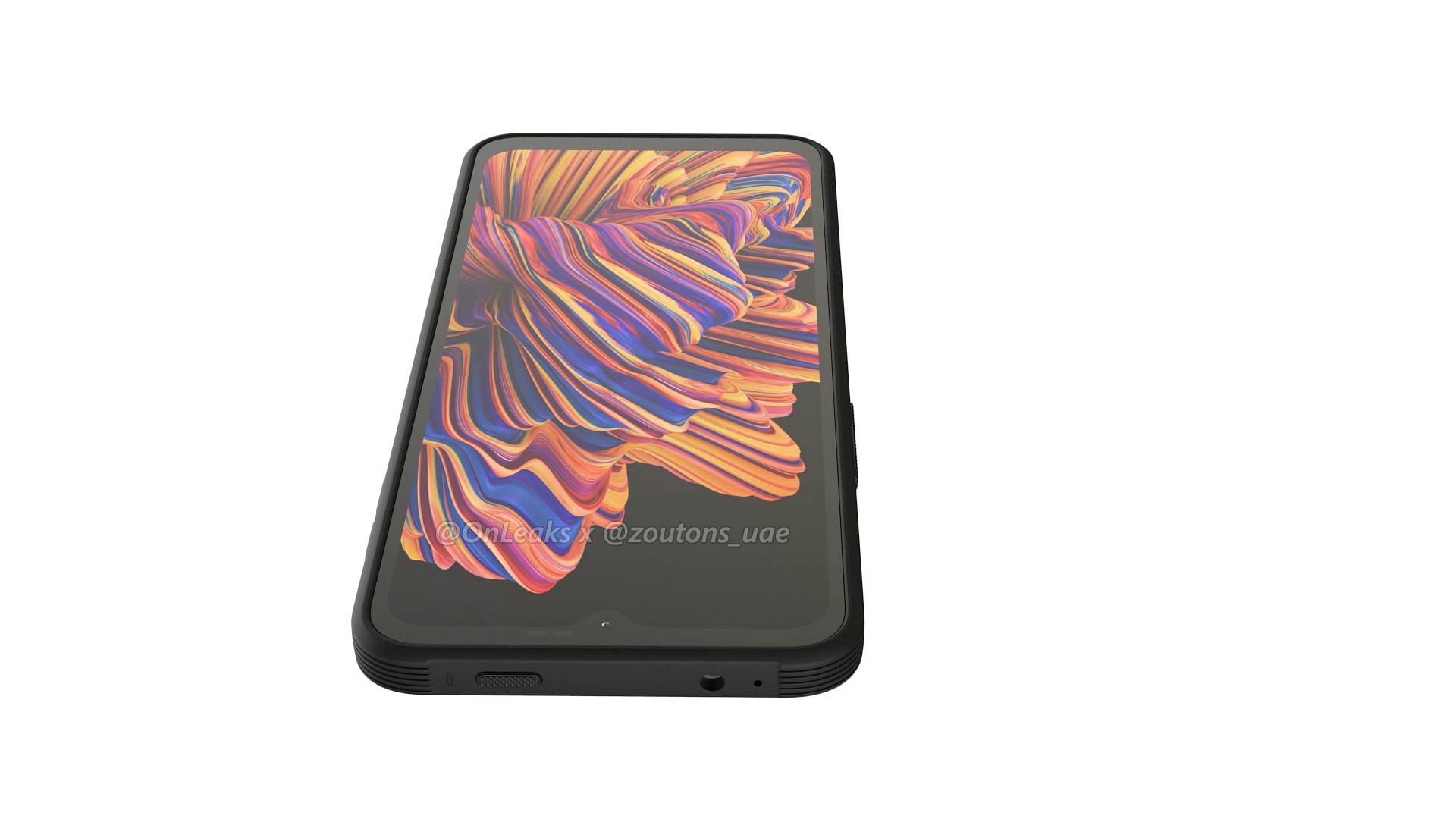 Top retailers like Noon, Amazon AE, AliExpress, Ubuy, Sharaf DG, Desertcart, etc, will be ready to launch this smartphone at their respective stores and offer competitive deals for you to choose from.
Samsung Galaxy XCover Pro 2 | Speculated Spec Sheet
| | |
| --- | --- |
| Display | 6.56-inch flat display |
| Camera | Infinity-V selfie camera and a dual rear camera |
| Processor | Qualcomm Snapdragon 778G with Exynos 1280 chipset |
| Dimensions | 169.5 x 81.1 x 10.1mm |
| Security | Side-mounted fingerprint sensor |
| Ports | 3.5mm Headphone Jack |
* Note: The final spec sheet might vary at the time of launch.
Samsung Galaxy XCover Pro 2 Leak | Key Highlights
While less is known about the upcoming Samsung Galaxy XCover Pro 2, the smartphone is expected to receive 4 years of OS updates and 5 years of security updates.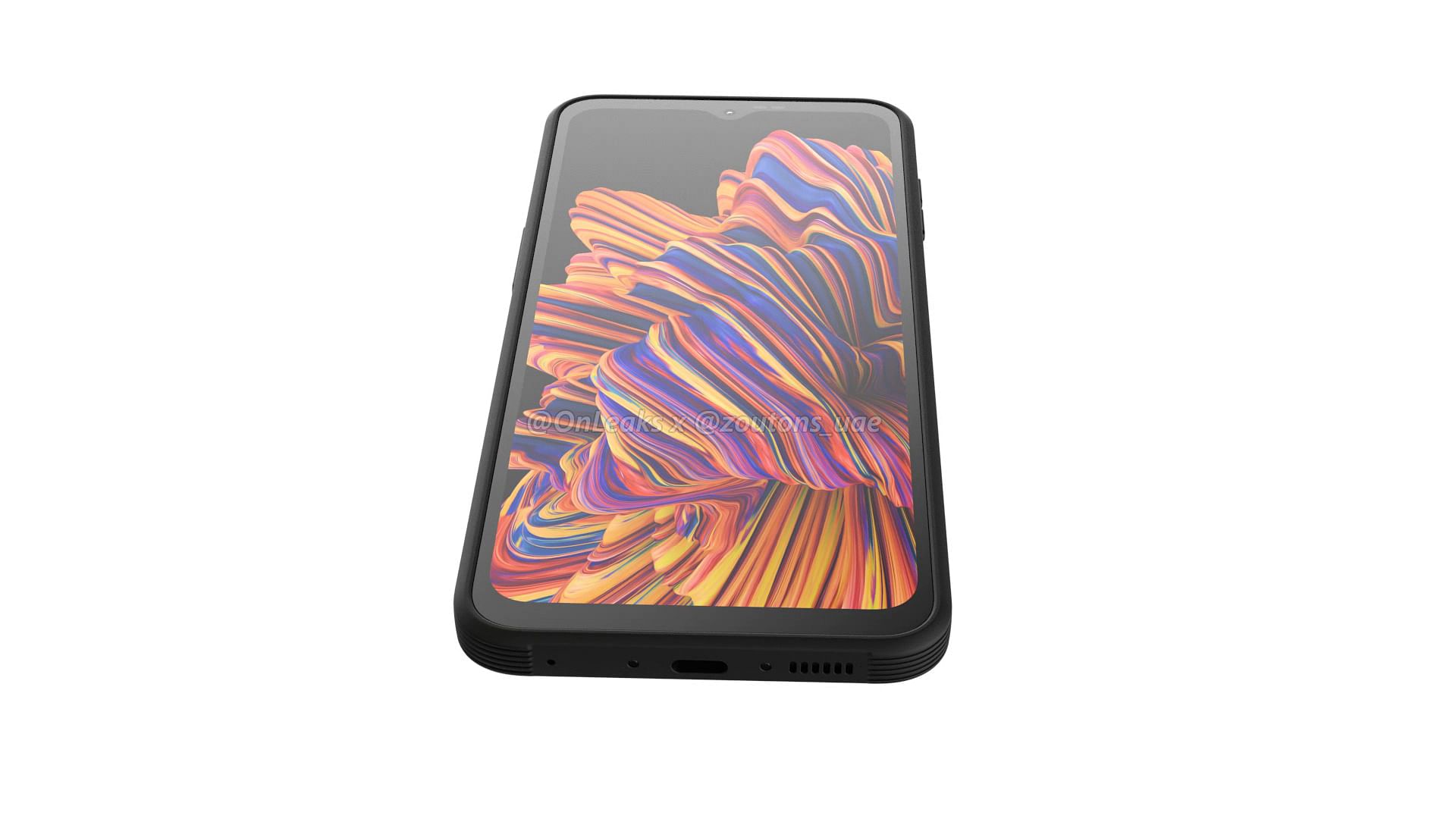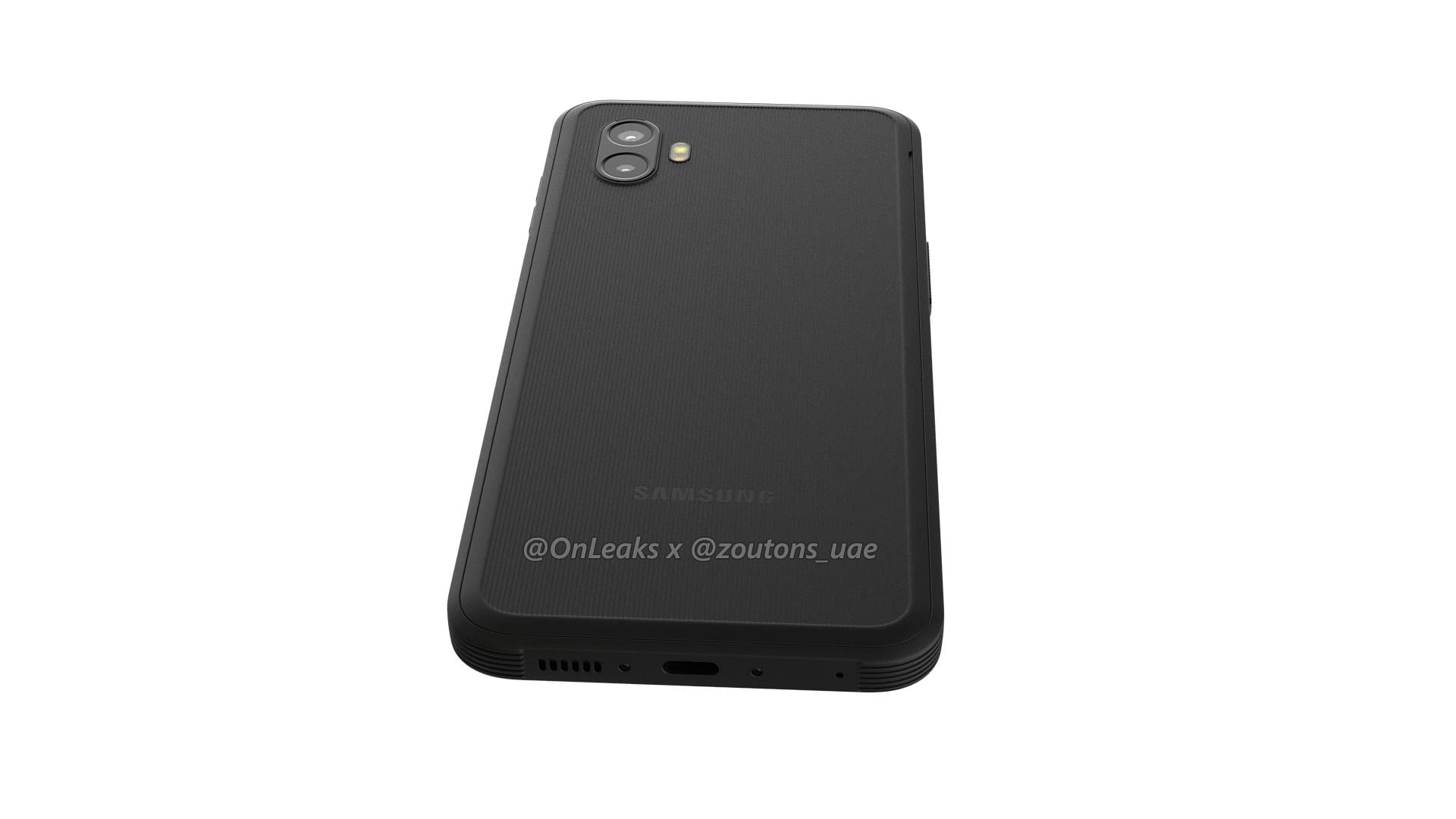 The 5K renders reveal the new rugged smartphone to carry a 6.56-inch flat display and work with an infinity V selfie camera. The speculated 5G connectivity will give this model the much-needed upgrade to become popular in the current smartphone market.
The company has yet to announce the final launch date and prices, but keep an eye out for all the updated information and offers for this launch at Zoutons.ae Samsung page.
Trending Stores Offering Big Discounts | 2022 Specials
| Top Stores | Trending Categories | Maximum Discount Available | Get Code |
| --- | --- | --- | --- |
| The Body Shop | Face | Hair | Makeup | Bodycare, etc | Up To 50% + Extra 20% Off | T1QN |
| Noon KSA | Fashion | Electronics | Beauty | Baby & Kids, etc | Up To 80% + 10% Off | GIV15 |
| West Elm KSA | Rugs, Furniture, Mirror, Coffee Table, etc | Up To 75% + 5% Off | C1OE |
| Bloomingdales | Fashion & Lifestyle, Beauty & Home Products, etc | Up To 80% + 15% Off | WOW106 |
| American Eagle | Casual Wear, Accessories, Jeans, Tops, etc | Save 70% + Extra 10% | D0J3 |
| H&M KSA | Clothing, Footwear, Accessories, Beauty, Home, etc. | Up To 75% + 20% Off | ATTA |
| GAP | Clothing, Accessories, Gap logo wear and more | Up To 80% Off | AS4 |
Don't forget to check out additional stores at Zoutons.ae - Ounass, Azadea, Sivvi, Sun and Sand Sports, 6th Street,, Bath and Body Works, etc for similar offers.