Explore the top ten most popular and highly acclaimed new Netflix series of 2023, specially curated for this month. Sign up for Netflix today and dive into your favorite series while taking advantage of exclusive offers and coupons to enhance your viewing experience and save extra money. Use the Netflix promo code and coupon code to get noteworthy discounts on your subscriptions.
Check out : Top 10 Netflix Movies in UAE to see what's trending Now.
Trending Netflix Codes in September 2023
Here is a list of few of the most trending Netflix UAE offers that you can avail using the Netflix coupons and promo codes
| Netflix UAE offers 2023 | Activation | Validity |
| --- | --- | --- |
| Subscribe to the Premium plan starting from AED 56 | | 30/09/2023 |
| Get 30-days free trial for Netflix UAE | | 30/09/2023 |
| Avail up to 20% Cashback with Mashreq cards | | 30/09/2023 |
| Get Access to international shows & movies for free | | 30/09/2023 |
Also read, Netflix gift codes for more such deals.
Top 10 Series To Watch With The Netflix Subscription UAE
Here are the top 10 Series that UAE is binging now
1. Depp Vs Heard( IMDb: 4.2/10)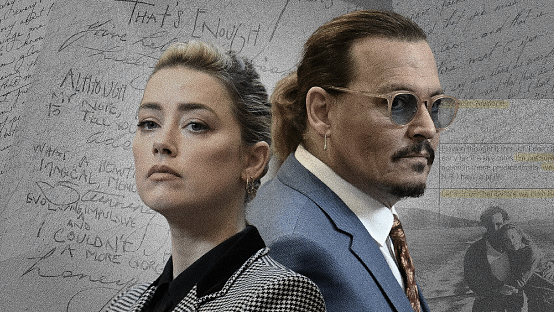 In the latest docu-series, Depp Vs Heard, catch the six-week trial over three episodes, the social media frenzy that was created surrounding it, and how the online hatred for Heard finally impacted the trial's end results. Catch the jurisdiction and the public reaction in its rawest form in this docu-series on Netflix. Get your subscription today at AED 29 only with the Netflix coupon code
Cast


Johnny Depp

Amber Heard
2. Guns And Gulaabs (IMDb: 7.8/10)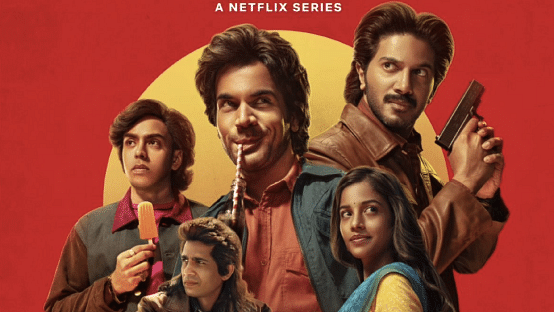 The storyline unfolds within the fictional realm of 'Gulaabgunj.' Influential local figure Ganchi (the late actor Satish Kaushik, his prominently bald head serving a poignant purpose) meets with an accident, plunging into a coma. Consequently, his relatively inexperienced successor, Jugnu (portrayed by Adarsh Gourav), assumes control.
Cast


Dulueer Salman

Rajkumar Rao

Adarsh Gourav

Gulshan Devaiah
3. Painkillers: Limited Series(IMDb: 7.5/10)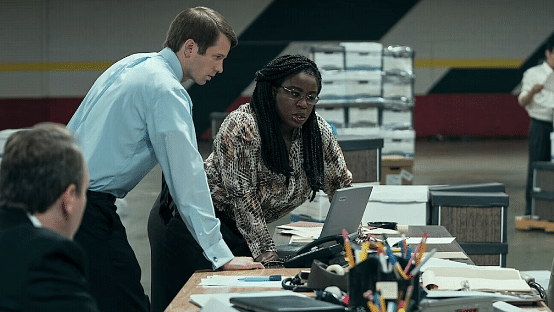 The limited series, Painkillers explores the origins and aftermath of the opioid crisis in America, highlighting the stories of perpetrators, victims, and truth-seekers, whose lives have been completely altered by the discovery of Oxytocin
Cast


West Duchovny

Taylor Kitsch

Matthew Broderick

Dina Shihabi
4. The Hunt Of Veerapan- Season 1(IMDb 7.5/10)
Catch the notorious life of a brigand, Verrapan, known for committing kidnaps, smuggling sandalwood, and escaping the clutches of the police for several years in this documentary-styled series made by the filmmaker Selvamani Selvaraj, only on Netflix. Use the Netflix coupon code to get a Netflix subscription starting at AED 29 only.
5. The Uncanny Counter: Season 2 CounterPunch (IMDb 8.1/10)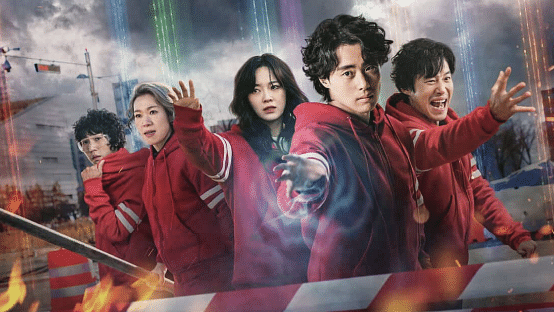 The narrative revolves around a team of agents assigned with the duty of apprehending malevolent entities that have crossed over from the afterlife to Earth in their quest for immortality.
Cast


Cho Byeong Kyu

Yoo Joon Sang

Kim Se Jeong

Yeom Hye Ran
6. Behind Your Touch: Season 1 (IMDb 7/10)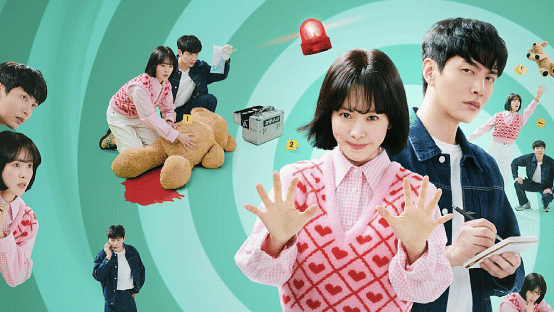 A combination of a psychic veterinarian and a detective form an alliance to solve minor incidents in a small town. However, their abilities face a significant challenge as they delve into an enigma entailing a serial murderer.
Cast


Han Ji-Min

Lee Min-Ki

Suho

Joo Min-Kyung
7. At Home With The Furys: Season 1 (IMDb 7.1/10)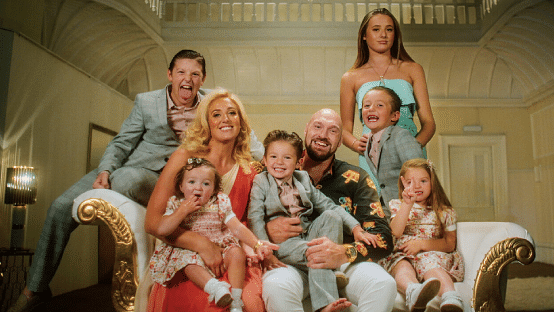 Offering a close-up perspective on the existence of Tyson Fury, the renowned heavyweight boxing champion known as "The Gypsy King." The story unfolds as he concludes his boxing career and establishes a home alongside his wife and six children in Morecambe, UK, his place of origin.
Cast


Tyson Fury

Paris Fury

John Fury
8. The Lincoln Lawyer: Season 2 (IMDb 7.7/10)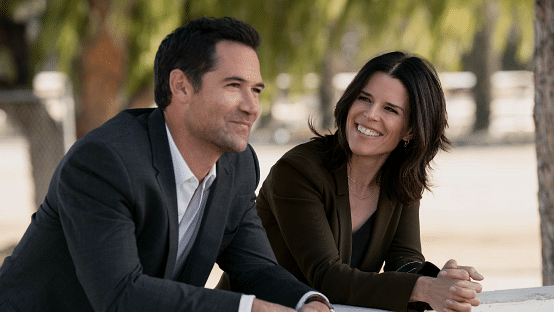 In this current season, Mickey Haller, a principled attorney specializing in criminal defense, a staunch advocate of specific car brands, and an occasional food enthusiast, has seized center stage. His focus is on a high-profile homicide trial, wherein Los Angeles chef Lisa Trammell stands accused of the murder of prominent real estate magnate Mitchell Bondurant.
Cast


Manuel Garcia-Rulfo

Becki Newton

Neve Campbell

Christopher Gorham
9. King The Land: Season 1 (IMDb 4/10)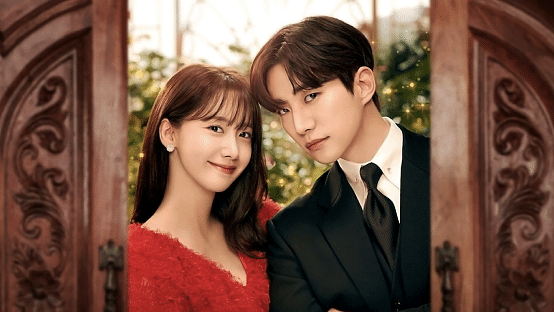 Amidst a heated battle for an inheritance, a charismatic heir finds himself at odds with his sincere employee, praised for her captivating smile, which somehow finds very irksome. Be ready for a clash between two conflicting personas as these two try to navigate through their differences against the backdrop of rivalry and burgeoning emotions. Use the Netflix coupon code to get up to 20% off on your subscription
Cast


Lee Jun-ho

I'm Yoon-ah

Ko Won-hee

Kim Ga-Eun
10. My Happy Marriage (IMDb 8.4/10)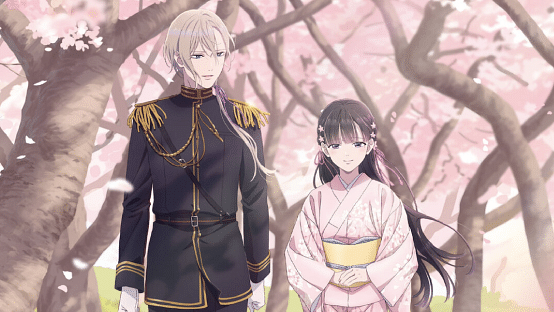 Branded as insignificant by her abusive family, Miyo discovers her intrinsic value. With the support of her formidable future spouse, her authentic identity and latent abilities gradually come to the forefront. Enjoy unlimited viewing with the Netflix promo codes
Cast


Damien Haas

Miranda Parkin

Cedric Williams

Erica Schroeder
Netflix Subscription UAE Plans 2023
| Feature | Basic | Standard (HD) | Premium |
| --- | --- | --- | --- |
| Price | AED 29 | AED 39 | AED 56 |
| HD quality | Yes | Yes | Yes |
| Ultra HD quality | No | No | Yes |
| No. of screens, you can watch on | 1 | 2 | 4 |
| Watch on laptop/tablet | Yes | Yes | Yes |
| Unlimited add-free streaming | Yes | Yes | Yes |
| Coupon Code | | | |
Savings Tips
Netflix Subscription UAE | 20% Cashback: Take advantage of a special discount offer on Netflix subscription plans in the UAE. Get a 20% discount on your chosen plan using an exclusive Netflix promo code. Mashreq Card holders can also enjoy additional cashback of up to AED 50.

Netflix Free 30 Days Access: Sign up and enjoy free access to Netflix UAE for 30 days. After the trial period, you can select and purchase a Netflix subscription that suits your preferences and needs.

Free Access For Kids: Utilize a Netflix discount to obtain monthly access to online entertainment for AED 29. Additionally, children's free screens can be automatically included in Netflix plans in the UAE. Parental supervision ensures access to appropriate children's content. For similar promotions on entertainment, visit Zoutons.ae.
How To Use The Netflix Codes To Avail Discount?
Check terms and conditions: Familiarize yourself with the terms and conditions of the Netflix coupon code to ensure its validity and any specific restrictions.

Go to Netflix website: Access the official Netflix website using a web browser on your computer or mobile device.

Sign in or create an account: Log in to your existing Netflix account or create a new one if you don't have an account yet. Provide the necessary information and complete the registration process.

Select a subscription plan: Choose the Netflix subscription plan that suits your preferences and budget from the available options.

Apply the coupon code: During the checkout or payment process, locate the section where you can enter the coupon code. Enter the code exactly as provided and click on the apply or redeem button.

Verify the discount: Ensure that the discount from the coupon code is correctly applied to the final amount before proceeding with the payment.

Complete the payment: Follow the prompts to complete the payment process, which may involve providing your payment details based on your chosen payment method.
FAQs
1. Can I watch Netflix offline?
Yes, you can download select TV shows and movies on the Netflix app to watch offline. However, not all titles are available for download due to licensing agreements.
2. Is Netflix available in the UAE?
Yes, Netflix is available in the UAE. You now even have Arabic audio and subtitles to most of the popular shows and movies.
3. How much does Netflix cost in the UAE?
Netflix offers different subscription plans at different prices. The Basic plan costs AED29 per month, the Standard plan costs AED39 per month, and the Premium plan costs AED56 per month.
4. Is there a free trial for Netflix in the UAE?
Yes, Netflix offers a free trial for new users in the UAE. The trial period is usually one month, during which you can access all the content on Netflix for free. After the trial period ends, you will be charged for the subscription plan you choose.
5. What kind of content does Netflix offer in the UAE?
Netflix offers a wide range of content in the UAE, including TV shows, movies, documentaries, stand-up comedy specials, and more. Its content library is constantly being updated with new releases and originals.
6. Can I watch Netflix in Arabic?
Yes, Netflix offers Arabic subtitles and audio for some of its content. You can check for it in the subtitles and audio tab while streaming the content.
7. How many devices can I use to watch Netflix UAE?
The number of devices you can use to watch Netflix in the UAE depends on the subscription plan you have. The Basic plan allows you to watch Netflix on one device at a time, while the Standard plan allows two, and the Premium plan allows four.
8. Is parental control available on Netflix UAE?
Yes, Netflix offers parental control settings to help you filter out content that is not suitable for children in the UAE.
Conclusion
Netflix offers high-quality streaming with 4K resolution and HDR support on compatible devices. This means that you can watch your favorite Netflix series in the best possible quality with a basic Netflix subscription for just AED 29. Get more such deals with Netflix discounts & offers.