Avail your Netflix Subscription today for just AED 29 and binge-watch the best online content on the OTT platform. Use the Netflix coupons to get up to 20% off your subscription.
Trending Netflix Subscription Coupons
Here are the Netflix coupons that you can use while availing the Netflix subscription for yourself or your entire family
| Netflix Subscription Offers | Activation | Validity |
| --- | --- | --- |
| Subscribe to the Premium plan starting from AED 56 : Netflix Charges In UAE | | 30/09/2023 |
| Get a 30-day free trial for Netflix UAE With a Netflix Gift Code Starting At AED 29+: Netflix Plans UAE | | 30/09/2023 |
| Get Free Access To International Shows And Movies | | 30/09/2023 |
| Get a Netflix HD Subscription For AED 39: Netflix Subscription Price Dubai | | 30/09/2023 |
Also, read Netflix gift codes for more such deals.
Netflix Subscription Offers | Latest Updates
As per the latest terms and conditions by the streaming giant, Netflix UAE is pulling out of its previous password-sharing flexibility, which allowed you to share passwords with whomever you wanted, starting today

According to the latest news, Netflix passwords can now be shared by only those living in the same household, and no one, even if they are living right across the street from your house, will be able to share your subscription plan.

The OTT platform is going to keep track of the WiFi servers and IP addresses of individuals while implementing this restriction.

Every account can add an extra member outside their family/home by paying an extra charge every month.

The extra account can also be transferred from one person to another without tampering with the viewing history or personalized recommendations.

You can still use the Netflix coupons to get your Netflix UAE plans starting from AED 29.
What Happens When You Are Trying To Access Your Netflix Subscription From A Different Location?
The OTT giant has come up with a solution when individuals are trying to log in to their Netflix account from a different location when they are on vacation:
Ensure your primary place to watch Netflix has an internet connection, and open the Netflix app on your mobile device(s) at least once a month.

When you arrive at your second location, repeat the same steps by connecting to the internet and opening the Netflix app to continue watching without interruption.

Streaming and downloading options, including audio and subtitle choices, may differ depending on the country you are in.

In some cases, the "My List" and "Continue Watching" titles might not be available in the country you are accessing Netflix from.
Netflix Subscription UAE Plans 2023
Here is the Netflix Subscription for the UAE. Get the plan that best suits you and embark on the world of OTT binge-watching.
| Feature | Basic | Standard (HD) | Premium |
| --- | --- | --- | --- |
| Price | AED 29 | AED 39 | AED 56 |
| HD quality | Yes | Yes | Yes |
| Ultra HD quality | No | No | Yes |
| No. of screens, you can watch on | 1 | 2 | 4 |
| Watch on a laptop/tablet | Yes | Yes | Yes |
| Unlimited ad-free streaming | Yes | Yes | Yes |
| Coupon Code | | | |
Top 10 Netflix Movies You Can Watch With The Netflix Subscription
Here are the trending movies you can see on Netflix UAE right now by availing the Netflix subscription
1.Netflix UAE | Love At First Sight (IMDb:6.9)
On their flight from New York to London, Hadley and Oliver fall in love with each other. However, they lose each other at customs and the possibility of ever meeting each other again seems improbable, but destiny may have a way of changing the odds.
Cast


Ben Hardy

Jameela Jamil

Haley Lu Richardson
2. Netflix Subscription UAE For The Expendables 3 ( IMDb 6.1/10)
Barney assembles a new and younger team to capture Stonebanks, a co-founder of the Expendables. However, Stonebanks ends up capturing the new team and challenges an escaped Barney to save them.
Cast


Sylvester Stallone

Jason Statham

Mel Gibson

Wesley Snipes
3.Netflix UAE Price For City of Lies (IMDb 6.5/10)
A reporter is eager to find out why Detective Russel has not been able to close the investigations for some high-profile cases. The two join hands to unravel the lies in the city of Los Angeles.
Cast


Johnny Depp

Forest Whitaker

The Notorious

Tupac Shakur
4. Netflix Plans UAE For Once Upon a Crime(IMDb: 5.2)
Once Upon a Crime begins exactly like other fantasy fairy tales, with the narrator introducing us to a pretty little girl who had been gifted a red velvet hood by her loving grandmother. As the girl wore this hood at all times during all of her adventures, she came to be known as Little Red Riding Hood. The girl gradually grew up to be a very intelligent woman who would often go out on adventures by herself, and now she is seen going on one such journey
Cast


Kanna Hashimoto

Yuko Araki

Takanori Iwata
5. Netflix Packages For Fifty Shades Freed (IMDb: 4.5/10)
Believing they've left behind the shadowy figures from the past, billionaire Christian Grey and his new wife Anastasia fully embrace their inextricable connection and shared life of luxury. But just as the Greys begin to step into their new roles, sinister events come to light and jeopardize their happy ending before it even begins.
Cast


Jamie Dornan

Dakota Johnson

Luke Grimes

Brant Daugherty
6. Netflix Plan For Dr. Seuss' The Grinch( IMDb: 6.4)
The Grinch grows increasingly annoyed with the ever-growing festive cheer that engulfs the village of Whoville. So, he teams up with his dog to ruin the festive spirit by being a spoilsport.
Cast


Benedict Cumberbatch

Cameron Seely

Rashida Jones

Mindy Sterling
7. Jack Reacher: Never Go Back( IMDb: 6.1/10)
When Major Susan Turner is arrested for treason, ex-investigator Jack Reacher undertakes the challenging task to prove her innocence and ends up exposing a shocking conspiracy.
Cast


Tom Cruise

Danika Yarosh

Cobie Smulders

Patrick Heusinger
8.The Expendables ( IMDb 6.4/10)
The Expendables is an American ensemble action thriller franchise spanning a film series, written by Sylvester Stallone, based upon characters created by David Callaham, and additional media. The films star an ensemble cast, notably Stallone and Jason Statham, produced by Avi Lerner and Kevin King-Templeton.
Cast


Sylvester Stallone

Jason Statham

Dolph Lundgren

Jet Li
9. Ramabanam (IMDb 4.3/10)
Years after running away from home, an underworld gangster is forced to reconnect with his estranged brother while overcoming their extreme differences.
Cast


Dimple Hayathi

Gopichand, Tamannaah

Jagapathi Babu

Kushboo
10. What If (IMDb 7.4/10)
Reimagining noteworthy events in the Marvel Cinematic Universe and creating a multiverse of infinite possibilities.
Cast


Daniel Radcliffe

Zoe Kazan

Adam Driver

Mackenzie Davis
Top 10 Series To Watch With The Netflix Subscription UAE
Here are the top 10 Series that UAE is binging now
1. Depp Vs Heard( IMDb: 4.2/10)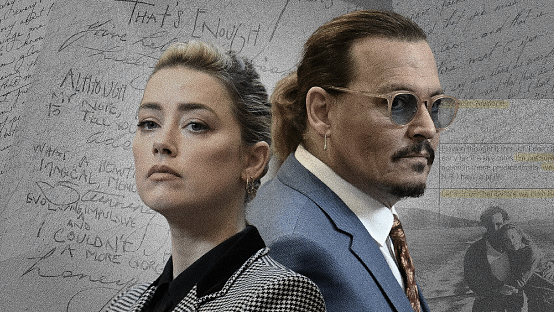 In the latest docu-series, Depp Vs Heard, catch the six-week trial over three episodes, the social media frenzy that was created surrounding it, and how the online hatred for Heard finally impacted the trial's end results. Catch the jurisdiction and the public reaction in its rawest form in this docu-series on Netflix. Get your subscription today at AED 29 only with the Netflix coupon code
Cast


Johnny Depp

Amber Heard
2. Guns And Gulaabs (IMDb: 7.8/10)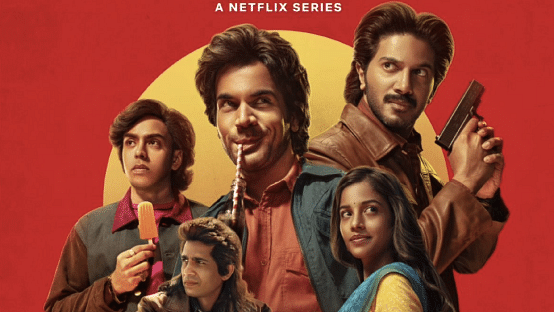 The storyline unfolds within the fictional realm of 'Gulaabgunj.' Influential local figure Ganchi (the late actor Satish Kaushik, his prominently bald head serving a poignant purpose) meets with an accident, plunging into a coma. Consequently, his relatively inexperienced successor, Jugnu (portrayed by Adarsh Gourav), assumes control.
Cast


Dulueer Salman

Rajkumar Rao

Adarsh Gourav

Gulshan Devaiah
3. Painkillers: Limited Series(IMDb: 7.5/10)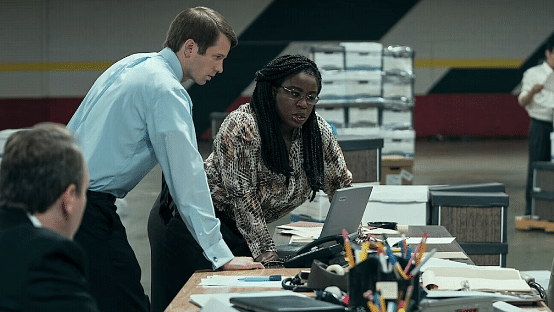 The limited series, Painkillers explores the origins and aftermath of the opioid crisis in America, highlighting the stories of perpetrators, victims, and truth-seekers, whose lives have been completely altered by the discovery of Oxytocin
Cast


West Duchovny

Taylor Kitsch

Matthew Broderick

Dina Shihabi
4. The Hunt Of Veerapan- Season 1(IMDb 7.5/10)
Catch the notorious life of a brigand, Verrapan, known for committing kidnaps, smuggling sandalwood, and escaping the clutches of the police for several years in this documentary-styled series made by the filmmaker Selvamani Selvaraj, only on Netflix. Use the Netflix coupon code to get a Netflix subscription starting at AED 29 only.
5. The Uncanny Counter: Season 2 CounterPunch (IMDb 8.1/10)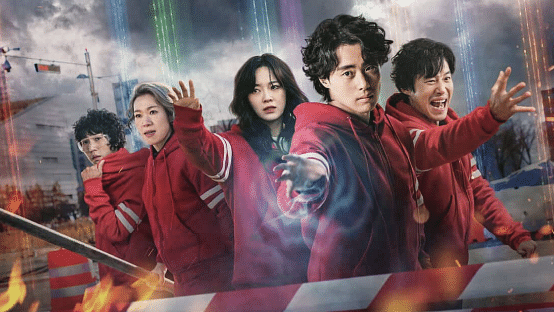 The narrative revolves around a team of agents assigned with the duty of apprehending malevolent entities that have crossed over from the afterlife to Earth in their quest for immortality.
Cast


Cho Byeong Kyu

Yoo Joon Sang

Kim Se Jeong

Yeom Hye Ran
6. Behind Your Touch: Season 1 (IMDb 7/10)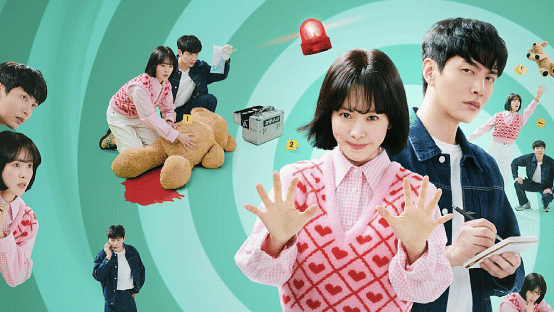 A combination of a psychic veterinarian and a detective form an alliance to solve minor incidents in a small town. However, their abilities face a significant challenge as they delve into an enigma entailing a serial murderer.
Cast


Han Ji-Min

Lee Min-Ki

Suho

Joo Min-Kyung
7. At Home With The Furys: Season 1 (IMDb 7.1/10)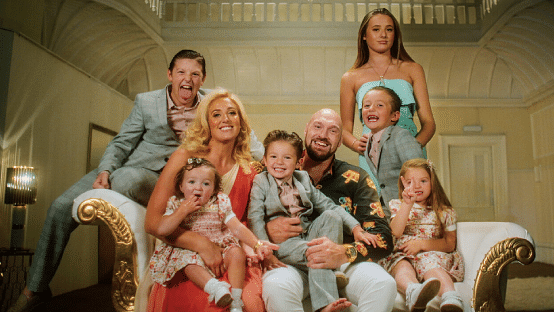 Offering a close-up perspective on the existence of Tyson Fury, the renowned heavyweight boxing champion known as "The Gypsy King." The story unfolds as he concludes his boxing career and establishes a home alongside his wife and six children in Morecambe, UK, his place of origin.
Cast


Tyson Fury

Paris Fury

John Fury
8. The Lincoln Lawyer: Season 2 (IMDb 7.7/10)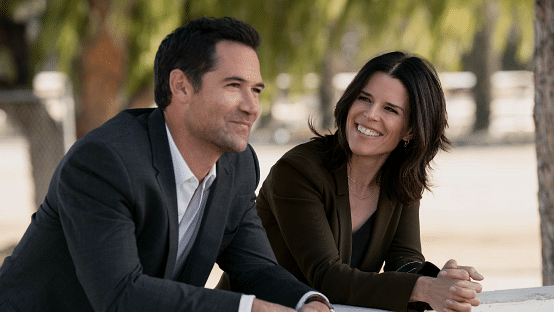 In this current season, Mickey Haller, a principled attorney specializing in criminal defense, a staunch advocate of specific car brands, and an occasional food enthusiast, has seized center stage. His focus is on a high-profile homicide trial, wherein Los Angeles chef Lisa Trammell stands accused of the murder of prominent real estate magnate Mitchell Bondurant.
Cast


Manuel Garcia-Rulfo

Becki Newton

Neve Campbell

Christopher Gorham
9. King The Land: Season 1 (IMDb 4/10)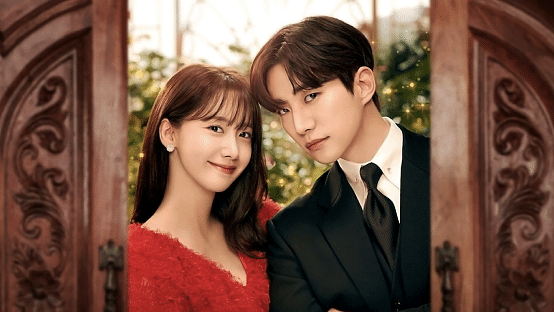 Amidst a heated battle for an inheritance, a charismatic heir finds himself at odds with his sincere employee, praised for her captivating smile, which somehow finds very irksome. Be ready for a clash between two conflicting personas as these two try to navigate through their differences against the backdrop of rivalry and burgeoning emotions. Use the Netflix coupon code to get up to 20% off on your subscription
Cast


Lee Jun-ho

I'm Yoon-ah

Ko Won-hee

Kim Ga-Eun
10. My Happy Marriage (IMDb 8.4/10)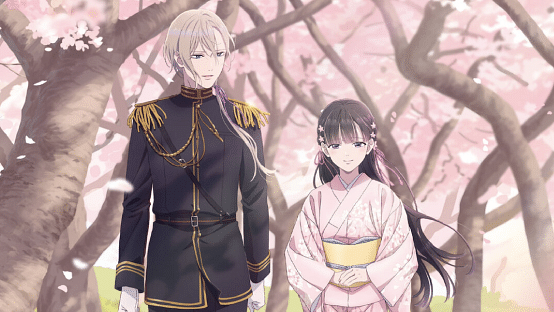 Branded as insignificant by her abusive family, Miyo discovers her intrinsic value. With the support of her formidable future spouse, her authentic identity and latent abilities gradually come to the forefront. Enjoy unlimited viewing with the Netflix promo codes
Cast


Damien Haas

Miranda Parkin

Cedric Williams

Erica Schroeder
How To Apply Netflix Coupons?
Here is how you can avail of the Netflix promo codes to enjoy the maximum discount on your Netflix subscription plan:
Choose a Subscription: Select one of the three available subscription options on Netflix.

Visit Zoutons.ae: Go to Zoutons.ae's homepage and search for the Netflix store

Find Discount Codes: Browse and find the relevant Netflix discount codes for your chosen plan.

Copy the Coupon Code: Copy the Netflix coupon code provided by Zoutons.ae.

Go to Netflix Cart: Head back to the Netflix website and access your cart.

Apply the Promo Code: Paste the copied Netflix promo code in the designated field during checkout.

Enjoy the Discount: Once the code is applied successfully, the available discount will be applied to your subscription
FAQs
Q: What are the different subscription plans offered by Netflix in the UAE?
Netflix typically offers three main subscription plans: Basic, Standard, and Premium. These plans vary in terms of the number of screens you can watch simultaneously and the video quality.
Basic: Allows streaming on 1 screen at a time with standard definition (SD) quality.

Standard: Allows streaming on 2 screens simultaneously with high definition (HD) quality.

Premium: Allows streaming on up to 4 screens simultaneously with ultra-high definition (UHD) quality when available.
Q: Are there any free trials available in the UAE?
Netflix has offered free trials in the past, but availability may change. It's best to check the Netflix website or app to see if they are currently offering any free trials in the UAE.
Q: How much does a Netflix subscription cost in the UAE?
The cost of a Netflix subscription can vary based on the plan you choose. Prices are subject to change, so it's recommended to visit the official Netflix website for the most current pricing information for the UAE region.
Q: Can I switch between subscription plans?
Yes, you can usually switch between subscription plans. If you're already a subscriber, you can change your plan at any time. Keep in mind that changes might take effect at the beginning of your next billing cycle.
Q: Can I share my Netflix account with others?
Netflix allows sharing your account with others, but it's subject to the limitations of your subscription plan. For example, the Standard plan allows streaming on 2 screens simultaneously, and the Premium plan allows streaming on up to 4 screens simultaneously. Sharing your account outside of these limits might lead to streaming issues.
Q: Are there any special offers or discounts for students or specific groups?
Netflix occasionally offers special promotions or partnerships, including discounts for students or specific groups. These offers can vary by region and time, so it's a good idea to check the Netflix website for any ongoing promotions or discounts that may apply to the UAE.
Q: How do I sign up for Netflix in the UAE?
You can sign up for Netflix in the UAE by visiting the official Netflix website or by downloading the Netflix app on your device. Follow the prompts to create an account, choose a subscription plan, and provide payment information.
Conclusion
With Netflix subscription discounts, you can experience limitless pleasure for a fraction of the cost. Get ready to binge-watch your favorite episodes and movies without breaking the bank. Use Netflix promotional codes and avail Premium Plan Starting At AED 56.