Love to discover new movies on Netflix? Check out the complete list of the top 10 most popular movies in Netflix UAE to find out briefly about the IMDB ratings, plot, cast & everything you need to know before getting into it.
Check out, the top 10 Netflix series currently trending in UAE.
Today's Netflix UAE Coupons & Offers | Activate Now
| Netflix UAE offers 2023 | Activation | Validity |
| --- | --- | --- |
| Get 30-day free trial for Netflix UAE | | 31/03/2023 |
| Get up to AED 1000 Netflix UAE gift voucher | | 31/03/2023 |
| Enjoy up to 50% Off on All Netflix plans | | 31/03/2023 |
| Enjoy Netflix kids for free in UAE | | 31/03/2023 |
Also read, Netflix gift codes for more such deals.
Top 10 Best Movies In 2023 | Stream Now
1. Luther: The Fallen Sun (IMDB 6.4/10)
London is in the grip of a serial killer and John Luther, a detective who has lost his reputation, is currently incarcerated. The cybercriminal that Luther failed to apprehend continues to torment him, leading Luther to make the decision to escape from prison and pursue the killer by any means possible. Find out what happens next on Netflix UAE.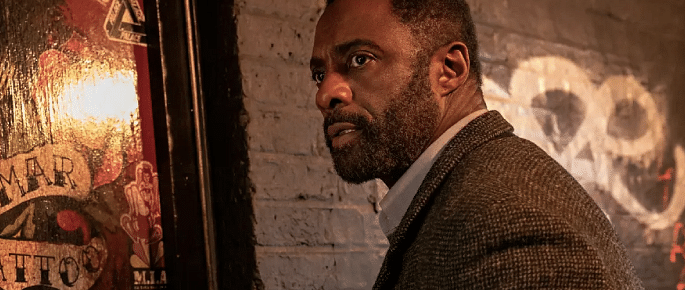 Cast


Idris Elba

Vincent Reagn

Dan Li

Cynthia Erivo

Dermot Crowley

Hattie Morahan
2. The Forever Purge (IMDB 5.4/10)
The forever Purge, is the story of Adela and her spouse, Juan, who reside in Texas, where Juan is employed as a ranch laborer for the affluent Tucker family. Caleb Tucker, the patriarch, is impressed by Juan, which triggers Dylan, his son, to feel envious and irate. The day after the Purge, a group of masked assailants assaults the Tucker family, compelling both families to join forces and defend themselves as the country descends into turmoil.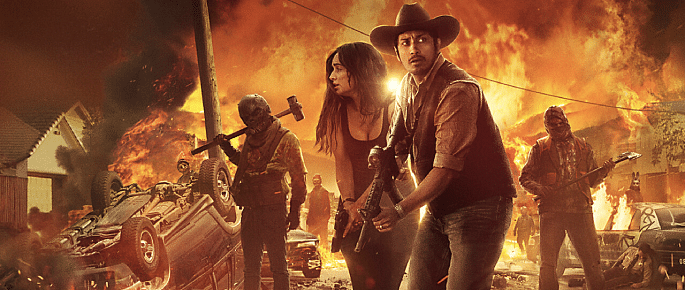 Cast


Ana de la Reguera

Josh Lucas

Leven Rambin

Tenoch Huerta

Cassidy Freeman

Alejandro Edda
3. F9 The Fast Saga (IMDB 5.2/10)
"F9: The Fast Saga" is an action-packed movie that follows the story of Dominic Toretto and his crew. In this latest installment, Toretto's past comes back to haunt him when his long-lost brother, Jakob, seeks revenge. The two brothers face off in a deadly feud, with the fate of the world hanging in the balance. Meanwhile, the rest of the crew must confront their own personal demons and put aside their differences to help Toretto save his family.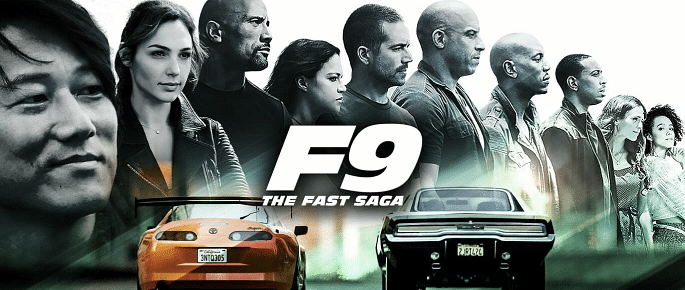 Cast


Vin Diesel

Michelle Rodriguez

Tyrese Gibson

John Cena

Sung Kang

Jordana Brewster
4. Iratta (IMDB 7.8/10)
If you're looking for a good combination of crime & thriller then Iratta may just be the perfect watch. The revolves around the discovery of a deceased police officer, an investigation by one of their colleagues sets off a disturbing quest for the facts linked to his distant twin and their troubled history. Find out what happens next on Netflix UAE.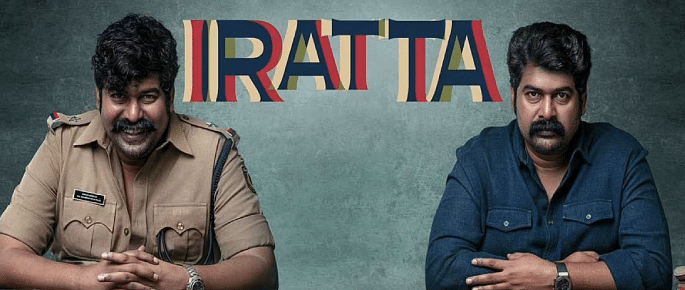 Cast


Joju George

Anjali

Arya Salim

Srikant Murali

Shebin Benson

Malini
5. Rekha (IMDB 6.2/10)
Rekha, a young woman, experiences the joy of falling in love but her life takes a dark turn after a fateful night that leaves her traumatized. Driven by her desire for vengeance, Rekha embarks on a perilous mission to make that responsible pay for their misdeeds. Her spiraling emotions lead her to a path of violence, as she becomes consumed by her thirst for revenge.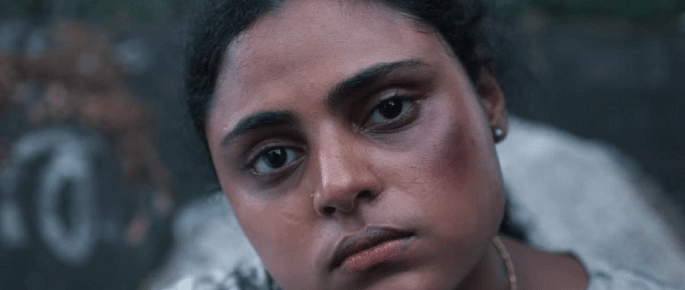 Cast


Vincy

Pathapan KS

Premslatha T.

Rajesh Ajhikkodan

Unni Lalu

Ashik Safiya
Check out, Netflix subscription offers to get the best deals.
6. We Have A Ghost (IMDB 6.1/10)
We have a ghost is a horror, comedy that revolves around Kevin's family gaining sudden fame on social media after revealing that their house is haunted by a ghost called Ernest. But as Kevin and Ernest delve deeper into the secrets surrounding Ernest's history, they become hunted by the CIA, putting their safety at risk.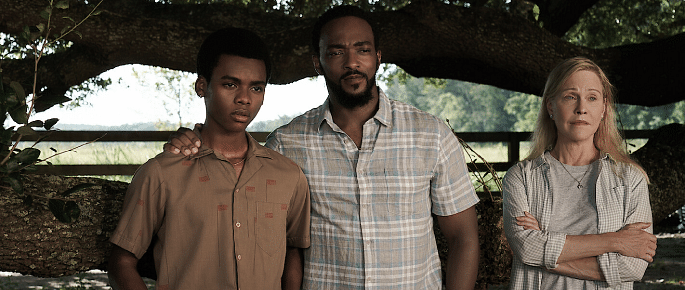 Cast


David Harbour

Tig Norato

Niles Fitch

Anthony Mackie

Isabella Russo

Jahi Winston
7. The Condemned (IMDB 6/10)
"The Condemned" is an action-packed movie about a group of ten death row inmates who are chosen to participate in a deadly game show. They are sent to an isolated island where they must fight to the death until only one person is left standing. The entire event is broadcast live on the internet for the world to see.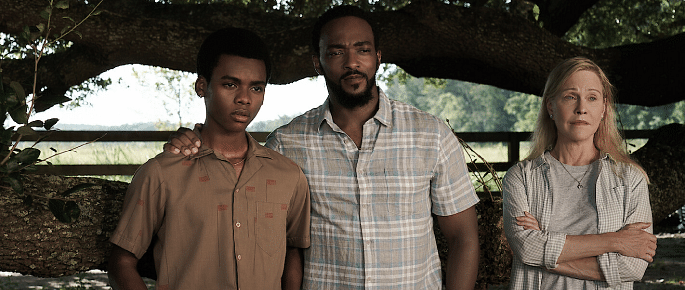 Cast


Steve Austin

Nathan Jones

Tory Mussett

Vinnie Jones

Robert Mammone

Manu Bennett
8. 10 Days of a Good Man (IMDB 6.4/10)
The film, 10 Days of a Good Man, delves into the world of Sadik, a former attorney turned private investigator. Despite leading a modest and uncomplicated life, everything unravels when he takes on a complex case. The movie's title suggests that it chronicles ten pivotal days in Sadik's life when he strives to be virtuous, making every effort to do what is right.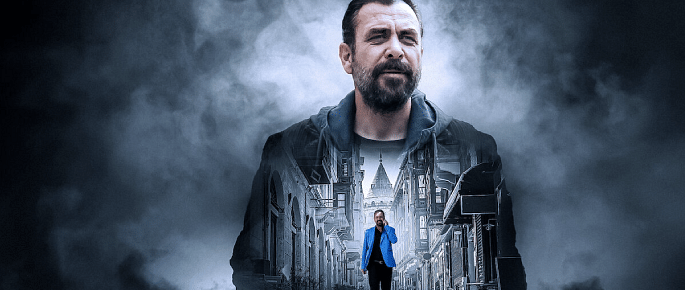 Cast


Nejat Isler

Senay Gurler

Baris Falay

Ata Artman

Kadir Cermik

Esra Ronabar
9. Faraway (IMDB 6.7/10)
Faraway is a funny and sweet romantic comedy about people of a certain age, if you're looking for a lighthearted watch this is the right one for you. Upon inheriting a home situated on a Croatian island, a woman embarks on an impulsive journey that rekindles her enthusiasm for life and unveils the possibility of a new romance.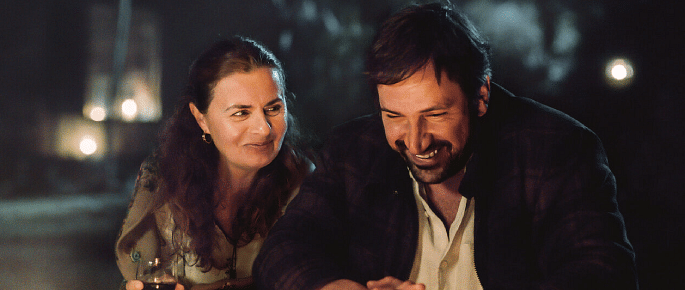 Cast


Naomi Krauss

Goran Bogdan

Bahar Balci

Adnan Maral

Artjom Gilz

Davor Tomic
10. Tonight You're Sleeping with Me (IMDB 3.7/10)
Tonight You're Sleeping with Me is a romantic drama film. It is about a loveless marriage, where a young journalist faces the difficult decision of either staying with her distant yet affectionate spouse or rekindling her past relationship with a younger ex-boyfriend who has recently resurfaced in her life.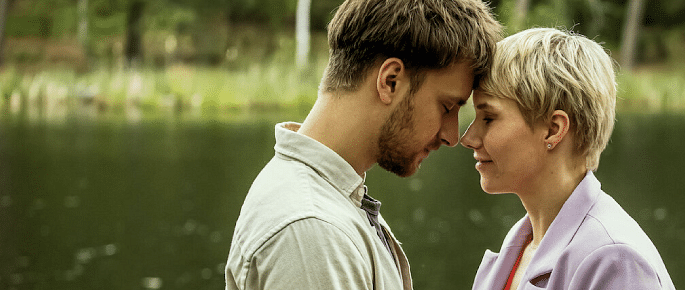 Cast


Karolina Porceri

Jacek Koman

Marta Krol

Roma

Maciej

-
Top 10 Upcoming Movies On Netflix This Year
Here's the list of the most anticipated upcoming movies of Netflix, the movies are expected to be released in 2023, so keep an eye out for your favorites.
Rebel Moon

The Killer

Murder Mystery 2.

Maestro.

Damsel.

The Last Kingdom: Seven Kings Must Die.

Havoc.

Beverly Hills Cop: Axel Foley

Extraction 2

Jeanne Du Barry
Most Searched Netflix Series In UAE In 2023
Here's a list of the most-watched Netflix tv series in UAE if you're in the mood to binge-watch oldies.
Stranger Things 4: (IMDB 8.7/10)
The fourth season of the popular sci-fi/horror series continues the story of a group of friends in the fictional town of Hawkins, Indiana as they face new supernatural threats.
Wednesday: (IMDB 8.1/10)
A live-action series that follows a teenage Wednesday Addams and her adventures at Nevermore Academy.
Dahmer: (IMDB 8.8/10)
A limited series based on the life of notorious serial killer Jeffrey Dahmer.
Bridgerton S2: (IMDB 7.2/10)
The second season of the popular period drama will focus on Anthony Bridgerton's quest for love and feature new characters.
Inventing Anna: (IMDB 6.8/10)
A limited series based on the real-life story of Anna Sorokin, a young woman who posed as a wealthy socialite in New York City and scammed her way into high society.
Ozark S4: (IMDB 8.2/10)
The fourth and final season of the crime drama series will continue to follow the Byrde family's involvement in the criminal underworld of the Ozarks.
The Watcher: (IMDB 6.5/10)
A true crime series about a couple who buys their dream home only to receive mysterious and disturbing letters from an unknown stalker.
The Sandman: (IMDB 9.4/10)
A highly anticipated fantasy series based on the iconic comic book series by Neil Gaiman, following the story of Dream and the Endless.
Top 10 Most Searched Movies On Netflix UAE In 2023
Here's a list of the top ten most-watched movies on Netflix based on IMDB ratings & viewers' reviews.
1. Extraction: (IMDB 6.7/10)
An action-thriller film starring Chris Hemsworth as a black-market mercenary hired to rescue the kidnapped son of an international crime lord.
2. Bird Box: (IMDB 6/10)
A post-apocalyptic horror film where survivors must navigate their way through a world where sight is deadly.
3. Spenser Confidential: (IMDB 6.2/10)
A crime-comedy film about an ex-cop named Spenser, played by Mark Wahlberg, who teams up with his roommate to take down a corrupt police department.
4. 6 Underground: (IMDB 6.1/10)
An action film about six individuals who fake their own deaths to form an elite team to take down notorious criminals.
5. Murder Mystery: (IMDB 6/10)
A comedy-mystery film about a married couple, played by Adam Sandler and Jennifer Aniston, who become prime suspects in a murder investigation while on a European vacation.
6. The Old Guard: (IMDB 6.5/10)
A superhero-action film where a group of immortal mercenaries must fight to keep their identities hidden while battling a new enemy.
7. The Irishman: (IMDB 7.4/10)
A crime-drama film about a mob hitman, played by Robert De Niro, who reflects on his involvement in the disappearance of Jimmy Hoffa.
8. Triple Frontier: (IMDB 6.4/10)
An action-thriller film about five former Special Forces operatives who reunite to plan a heist in a sparsely populated multi-border zone of South America.
9. Enola Holmes: (IMDB 6.6/10)
A mystery-adventure film about Sherlock Holmes' younger sister, played by Millie Bobby Brown, who sets out to find her missing mother.
10. The Kissing Booth: (IMDB 5.9/10)
A romantic-comedy sequel about Elle, played by Joey King, navigating her long-distance relationship with her boyfriend Noah while starting her senior year of high school.
Netflix UAE Subscription Plans 2023
Check out the comparison table for the most popular Netflix UAE monthly subscription plans in the UAE side by side and find the ideal Netflix subscription plan for your needs by comparing the costs and benefits.
| Feature | Basic | Standard | Premium |
| --- | --- | --- | --- |
| Price | AED 29 | AED 39 | AED 59 |
| HD quality | Yes | Yes | Yes |
| Ultra HD quality | No | No | Yes |
| No. of screens, you can watch on | 1 | 2 | 4 |
| Watch on laptop/tablet | Yes | Yes | Yes |
| Unlimited add-free streaming | Yes | Yes | Yes |
Savings Tips
Cancel unnecessary subscriptions: Save money on multiple subscriptions by considering canceling other streaming services and sticking to Netflix only.

Use gift cards or discounts: Look for gift cards or discounts online or in retailers to enjoy savings on your Netflix subscription.

Check for offers: Keep an eye out for Netflix promotions or free trials, and take advantage of them when available to save money.

Share your account: Split the cost of a Netflix subscription by sharing it with friends or family, who can create their own profiles for a personalized viewing experience.
Frequently Asked Questions | FAQs
Q: Can I watch Netflix on multiple devices at the same time?
Yes, you can watch Netflix on multiple devices at the same time, depending on your subscription plan. The Basic plan only allows one stream at a time, while the Standard plan allows two streams, and the Premium plan allows up to four streams.
Q. What payment methods are accepted by Netflix UAE?
Netflix accepts several payment methods in the UAE, including credit cards, debit cards, and PayPal.
Q. Can I change my subscription plan on Netflix UAE?
Yes, you can change your subscription plan on Netflix in the UAE anytime. You can upgrade or downgrade your plan by visiting the "Account" section on the Netflix website.
Q: How do I cancel my Netflix subscription in the UAE?
You can cancel your Netflix subscription at any time by logging into your account and selecting the "Cancel Membership" option. Your subscription will remain active until the end of the current billing period, after which you will no longer be charged.
Q. What internet speed is required to watch Netflix UAE?
Netflix recommends a minimum internet speed of 0.5 Mbps to watch content in standard definition and a minimum of 25 Mbps in 4K Ultra HD.
Q. How do I contact Netflix customer support in the UAE?
You can contact Netflix customer support in the UAE by visiting the "Help Center" section on the Netflix website. You can also contact customer support through the Netflix app or by calling the customer service number provided on the website.
Q. Can I watch Netflix on my smart TV in the UAE?
Yes, you can watch Netflix on your smart TV in the UAE if your TV supports the Netflix app. You can also use other devices like smartphones, tablets, laptops, and gaming consoles to watch Netflix.
Q. Can I watch Netflix in HD or 4K in the UAE?
Yes, you can watch Netflix in high definition or 4K depending on your subscription plan and the device you are using to stream in the UAE.
Conclusion
Netflix offers a vast library of content that includes movies, TV shows, documentaries, and original productions. With thousands of titles to choose from, there is something for everyone, from classic movies to the latest releases. Get your Netflix subscription now for just AED 29 and start binge-watching your favorite movies now.